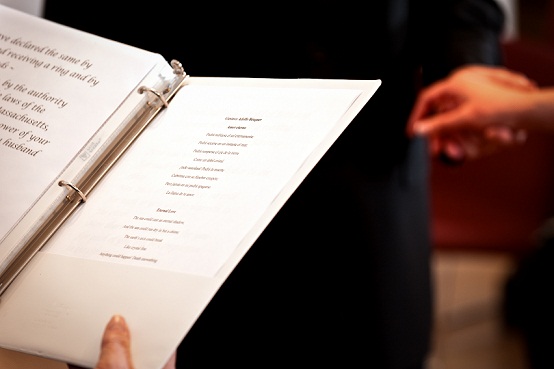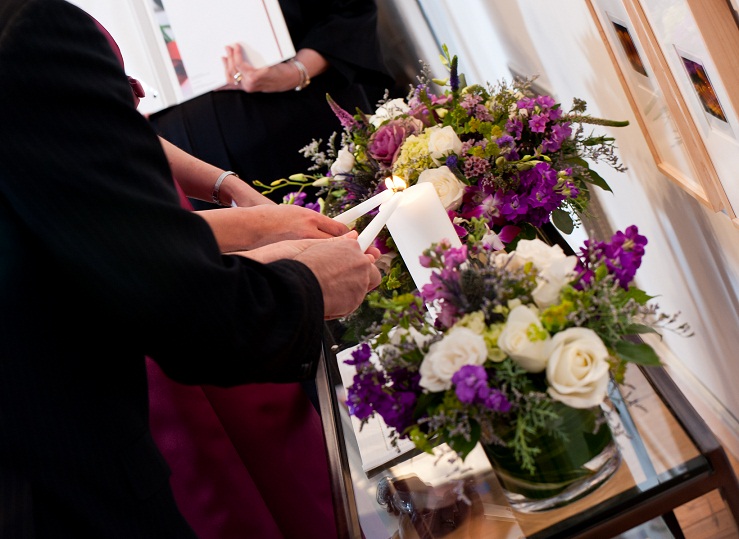 I return all phone and e-mail inquiries within 24 hours. I offer a 20 minute, gratis, no obligation consultation for couples who wish to meet me before booking me at which time I will share a sample ceremony.

My background as an English and drama major enables me to help you select the right words to unite you to your true companion. I can provide either a basic ceremony or a customized ceremony. All ceremonies include an introduction, exchange of vows, exchange of rings and closing/pronouncement. I can suggest light or serious readings. I can edit and approve any vows that you wish to substitute for mine. I can create passages to remember family and friends who are not present, to give a special welcome to your guests, to thank parents for their wisdom and guidance or ask your guests to voice their support of your union. I can include any of the following rituals: mingling of sand, salt, or water; unity candle; exchange of wine, champagne or chocolates; unity coins; jumping of the broom; hand fasting or tying; ring warming; truce bell; and presentation of roses to mothers (grandmothers).
The fee for a basic wedding in Waltham is $100 and outside my home community of Waltham is $150. There is an additional charge for a customized ceremony. There is also an additional charge for my presence at rehearsals whether I facilitate the rehearsal or not. A small, non-refundable deposit is required at booking to hold the date and time with the balance due immediately after the ceremony.
Marriage licenses must be in my hand 24 hours before the ceremony. (This eliminates any embarrassment because I can't perform your ceremony without a marriage license.) I provide my cell phone number for the day of the ceremony and try to be on the premises at least 30 minutes before your ceremony to give you peace of mind. I wear a black judge's robe to officiate.
After your ceremony has concluded, I complete the license in my home, sign it, record it in a register I maintain for the state, and return it to the city or town hall from which you obtained it. Please allow 1-2 weeks before you request from that city or town hall the official marriage certificate that you will need for name changes and insurance purposes. I am not permitted to copy the license for you.
I also offer vow renewals and baby naming or blessing ceremonies.
References and rates for a customized wedding ceremony, vow renewals, and baby naming or blessing ceremonies are available at an initial phone consultation or via e-mail. Contact me!
Disclaimer: My aggregate liability with respect to, arising, from any agreement, or from all services provided or omitted whether in contract, tort, or otherwise is limited to and shall not exceed a full refund of all fees paid.